Construction field Oil and Gas, Marine, Petrochemical aspect and etc. Our Works Quality Target End Result to achieve Customer's Satisfactory.
About Us
Wilson Standard Test-Consult Limited has been accredited by Hong Kong Accreditation Service (Reg. no. HOKLAS 232) since 2013 under the Hong Kong Laboratory Accreditation Scheme (HOKLAS) for specific activities as listed in HOKLAS Directory of Accredited Laboratory is available from its website (http://www.hkas.gov.hk). We has been accredited for performing specific tests or calibrations for construction materials, in accordance with recognized International Standard ISO/IEC 17025:2005.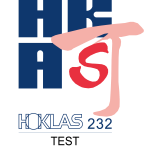 Our Scope of Service
NDT SERVICE
Visual Examination – Welds, Materials

Magnetic Particle Testing – Carbon Steel Material

Ultrasonic Testing – Welds, Materials

Penetrant Testing – Low Alloy Material, Stainless Steel

Ultrasonic Thickness Gauging

Paint Coating Thickness Measurement – Steel base and Non- Steel base

Structural Fixings (pull out test on anchor, anchor bolts and dowel bars)

Heat Soak Testing refer BD-APP-37 requirement

Lifting Appliances and Lifting Gears Examination

Tower Crane Inspection
Welding Inspection
Welding Consultancy

ASNT Level III / PCN Level 3 Services

Preparation of Preliminary Welding Procedures
Welding Procedure Approval Test Witness
Production Welding Inspection

Verification of Filler Wire & Materials

Welder Training & Qualification
Welding Training and Evaluate
Supply of Welding Inspector

Supply Painting Inspector

Supply of Senior Welding Inspector
Are you look for tests and consultancy services?
Our services shall always complied with standardized methods and in acordance with customer's requirements.
High quality objectives on end results are always our target.